SKILLS FOR SYSTEMS LEADERSHIP
Originally designed specifically for Directors of Public Health and wider public health teams, the programme intentionally complements existing whole systems learning opportunities by providing a focus on developing the skills, behaviours and frameworks to support systems leadership.
The Programme was delivered on a regional or sub-regional basis determined by the locality, allowing local Directors of Public Health to tailor the programme to meet their individual and regional working needs.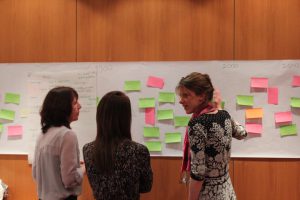 The Skills for Systems Leadership programme was designed in order to support Directors of Public Health, post transition from NHS to Local Government, with the following:
• A deep understanding of how to work in a political environment and influence that environment
• Improved understanding of the role of a corporate director and how to contribute to corporate decision making
• Be able to develop a compelling evidence-informed narrative
• An understanding of how to lead across systems
Process
To begin, two regions were chosen to trial the programme: the West Midlands and South West. After completing the three day programme, the feedback provided from these areas was used to strengthen the programme for other regions, which could then in turn be tailored to their needs.
Upon starting the programme, each participant brings a Systems Leadership Challenge to the programme to use as a case in point enabling them to apply tools, approaches and insight into real work. Participants were specifically requested to bring with them wicked issues, for which no single organisation or person can solve. There is evidence that the programme has assisted participants in making headway with their challenges.
---
For example this Director states:
"Yes I've made progress in the issue. I have established the public health provider service within the council owned company. The model that I proposed has been endorsed by the Council's Cabinet with minimal changes. The Public Health Service is now shaping the overall company design as it is the first part of the company to take its services to tender for external contracts."
On asking if the programme was helpful and in what way, the response was:
"Yes the course was helpful. It enabled me to review the narrative that I was using and frame it in a way that engaged the support of the elected members."
---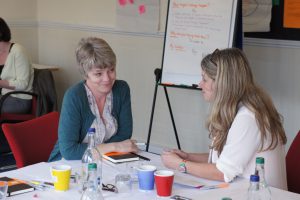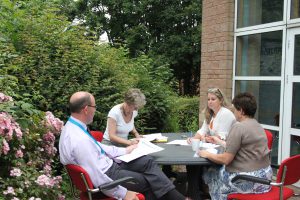 Whilst each of the different Skills for Systems Leadership cohorts addressed issues identified locally, the programme received encouraging feedback both on the structure and content of the programme itself, and the learning and insight it was able to support in public health teams and Directors of Public Health.
Participants on the Skills for Systems Leadership programme found that it…
Exposed the "value of public narrative in motivating others, bringing them onside and getting commitment to make change."
Highlighted "the importance of recognising the aspects of the systems we operate in that can be changed, and those that can't, and to work within those constraints….and..the importance of narrative in influencing decisions and action in others."
Developed "understanding of role within a Council environment and the opportunities some useful techniques in considering working with people in the system."
Provided "a set of lenses, some unfamiliar to me, through which to look at situations and problems and think about the match between the type of problem and the possible solutions."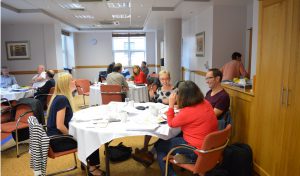 Programme participants highlighted key personal insight too including…
"Greater political awareness (and I thought I was already very politically aware!), helped with framing debates and helped with using narrative."
"I have started thinking more about other people's perspectives."
"Enabled me to reflect in my current role and consider for my future roles."
"Although I have always been mindful for the need to develop positive working relationships with colleagues in order to be able to communicate a vision and bring others along me, attending this course has reinforced the importance of this for me."
"Importance of personal narratives and storytelling as a way to sell my vision and lead others. Very helpful framework in story of me, us and now."
Positively, the overall reaction to the programme was great…
"an excellent programme with plenty of opportunity for reflection and learning"
"This training really challenged the way I think about things and how I work. I have rarely used the narrative approach in the past but can see the real value of it now."
"This was 'a really useful way of framing different problems and explaining why a tidy solution is not possible and the need for experimentation."
"Very useful to be working with colleagues in protected time on such issues. Excellent support from the leadership workshop facilitators"
If you found this section useful, you may also want to explore the following areas of our work: