Our library of agenda-setting publications contains not just our most incisive thinking, but also a vast bank of unrivalled knowledge, tools and processes that we know really work when it comes to developing leadership, generating seismic shifts in behaviour and thinking so lasting change can take place for citizens and society.
To order any of our range of printed senior leaders leadership development publications (current and past) please get in touch.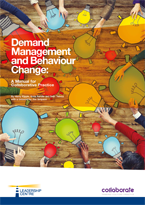 Managing demand is critical to the sustainability of public services. Drawing on previous work by Collaborate and the Leadership Centre, this paper looks at looks at some of the approaches to demand management in public services currently being practiced, their underpinning principles, and looks at where demand management could be headed next.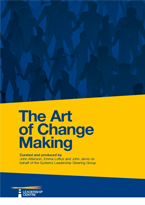 A collection of theories, approaches, tools and techniques for understanding the complex interactions between people and organisations and how to intervene to create meaningful change. These are used by current practitioners in developing systems leadership.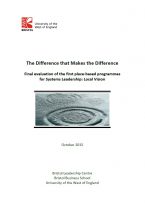 'The Difference that makes the Difference' focuses on the outcomes and effects of Local Vision projects in different localities, considering how local context enables or constrains the potential for sustainable change. The analysis in the evaluation is based on case studies, interviews and secondary data.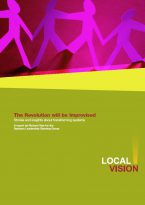 Transforming services is hard. Organisations across the public, voluntary and private sectors are coming together to find new solutions to seemingly intractable problems by radically transforming their approach to services in their area. But whether they are tackling alcohol abuse or supporting people with dementia, their success is being determined by people and culture. The Revolution will be Improvised draws on insights from 25 multi-agency programmes around the country to discuss how people break or make collaboration and service transformation, and what we can learn from their experiences.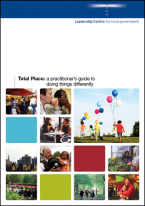 The Leadership Centre has an extensive history of leading thinking to make a real change for society. This archive contains publications covering our historic programmes as well as publications aimed at developing approaches to create real change for citizens.
You can access our historical publication by visiting the archive here.