Posted on March 25th, 2010
Total Place: a practitioner's guide to doing things differently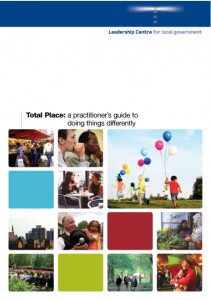 The Leadership Centre for Local Government today launches its practitioner's guide to Total Place. The guide  brings together the wisdom of a number of people who taken part in the Total Place journey, who share their learning across three broad themes:
Theories and models of change
Practical processes
Human dynamics of change.
The aim of the practitioner's guide is to provide a range of resources from which people interested in undertaking Total Place work can pick and choose. The thirteen Total Place pilots have each undertaken a unique journey over the past nine months or so. It is abundantly clear that there is no single set of rules to follow and that there is more work viagra no prescription to be undertaken – the story is far from over.
This PDF document requires Adobe® Acrobat®, a free programme that you can download from the Adobe® website.
Category: news