Change Selection
01
Please choose a question ACTION LEARNING
Reg Revans
Action Learning is an intervention that encourages shared peer learning and problem sharing.
An Action Learning Set gives the space and time for an individual to work through a problem with
the support of other people. Action Learning is done in focused group sessions that address a particular issue.
The Process

– Working on real issues and problems

– Asking questions

– Actively listening

– Reflection and feedback

– Plan action and do it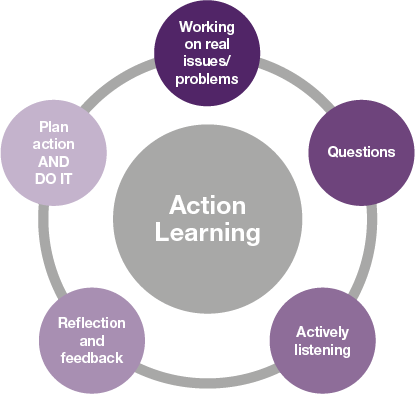 Further Resources
For a short introduction to Action Learning from Reg Revans,
watch this video by the International Foundation for Action Learning.