LEADERSHIP CENTRE FELLOWS NETWORK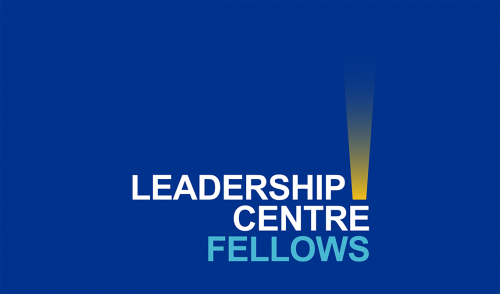 About
Our exciting new Leadership Centre Fellows Network aims to bring together a community of people who are connected to the Leadership Centre and who are interested in, together, furthering our ambition of 'creating sustainable movements of change in public services for the benefit of citizens through leadership development'.
We are inviting over 250 Alumni of Future Vision, and its two forerunners, Leeds Castle and Vital Vision, plus over 250 colleagues we have collaborated with in place based programmes, Local Vision, Total Place and other Leadership Centre initiatives to apply to join our Leadership Centre Fellows Network.
By becoming a Leadership Centre Fellow you will have an opportunity to hear, share and create the latest thinking on leadership in a complex world through a series of newsletters, large and small scale events and webinars. We are focusing our attention in the next year on themes* such as:
Narrating meaning; because ambiguity calls for meaning-narrating leaders who can create compelling narratives to help people to find a way forward and;
Fostering Innovation: because complexity calls for leaders who can build creative and experimental businesses or services and thus foster innovation.
* With credit to Karen Ellis
Why is the Leadership Centre launching a Fellow Network?
We are launching the Leadership Centre Fellows Network because we believe that the prize for great leadership is precious – we believe that great leadership gives you the chance to improve the quality of public services and civic society for citizens in a way that has never been achieved before.
We believe that bringing together a cross sector group of senior leaders on a regular basis through the Leadership Centre Fellows Network will give you, as senior leaders, the opportunity to think and work with each other: develop solutions to problems facing the public sector and civic society drawing on the latest leadership thinking.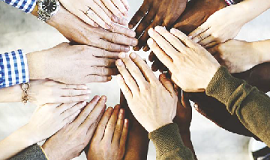 Benefits of the Fellows Network


Bi Monthly Email Newsletters


Leadership Development Resources

Access to Senior Leadership Development Experts
How do I become a Leadership Centre Fellow?
Joining our Fellows network is free of charge until the end of December 2018.
All that you need to do to apply is to complete the short application form below. Please note; to apply you must already have a connection to the Leadership Centre, either through working with us or from participating in one of our residential or place-based programmes.
From the end of January 2019 we will be asking for a Fellow membership fee of £150 per year. We will contact you in January 2019 with information about our 2019 activities and we will also ask if you would like to apply to join the paid network.
We have some great events planned in 2018 for our Fellows and Alumni, as well as a range of support available to you outside of these events. The events listed below are free of charge to Fellows Network members and Alumni, but places are limited and they will be allocated on a first come first served basis.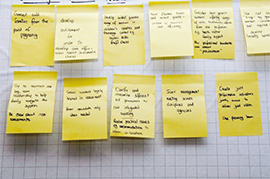 Interested in applying to join the Leadership Centre Fellows Network?
Fellows Network Events
Below are some of the events taking place over the next year open to members of the Fellows Network (please note that spaces on these events are limited):
Birmingham
12th July 2018
We would be delighted if you could join us on a Public Narrative Masterclass. Public Narrative is a leadership practice used to motivate others to join you in action. It is a framework for crafting and telling your story developed by Prof. Marshall Ganz of the Harvard Kennedy School. This is a practical masterclass during which you will develop your narrative skills by crafting a public narrative in which you seek to motivate others to join you in a specific action that is relevant for a challenge that you are currently facing.
The masterclass will be led by Christopher Pietroni, Co-Director of Leading Communities. Chris has collaborated with Marshall Ganz since 2010 and has taught public narrative widely across the public sector in the UK, Europe and US. He is a Fellow of Practice at the Blavatnik School of Government, University of Oxford.
London,
Wednesday 19th Sept 2018 3.30pm—5.30pm
The annual Leadership Centre summer event is where our trusted peers and alumni of our leadership programmes come together at what is always an exciting occasion. Beginning with a Future Vision and 2025 graduation ceremony for the most recent cohorts of Future Vision and 2025; followed by an opportunity to hear from some innovative Leadership thinkers. We round things off with a reception, giving you an opportunity to catch up with your peers and to make new connections with other Leadership Centre Fellows. A limited number of places are available at this event.
If you have any queries at all or for more information about the Leadership Centre Fellows Network please contact us at info@leadershipcentre.org.uk.